Westgrove
WELCOME
Westgrove Apartments provides a community atmosphere in the center of Clayton Park West. Tenants will love the large, bright units offering free on-site parking and in-building laundry facilities. These safe and secure apartments are run by on-site resident managers and are located near many parks and walking trails. The newly updated and expanded Lacewood strip mall is only steps away and includes a mix of restaurants and services including; Goodlife Fitness, Mezza Lebanese Kitchen, Sobeys, Tim Hortons, Princess Nails and Shoppers Drug Mart. Perfect for families and students, Westfield [Westgrove] is within walking distance to the multi-purpose Canada Games Centre, Halifax West High School, Soccer Nova Scotia and Keshen Goodman Library, as well as one of Halifax Transits newest and largest bus terminal. An excellent option for commuters with close proximity to Bayers Lake, Highway 102 and the Bedford Highway.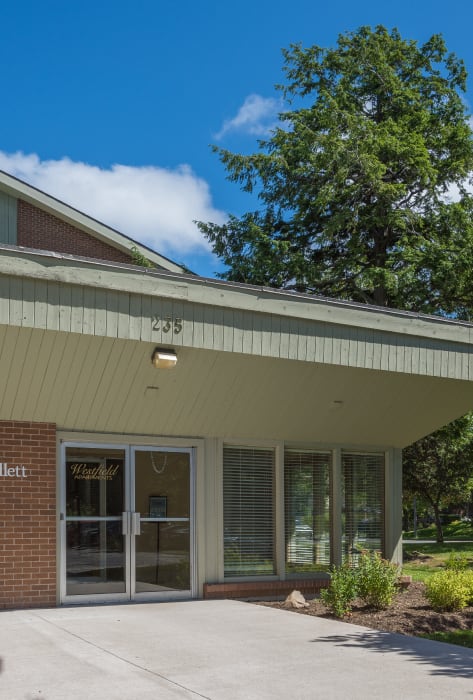 Building Manager: Anita Parker
Enjoy the convenience of our Resident Mobile App
Register with our online app with Rent Cafe, and enjoy online scheduled payments, submitting work orders, and paperless notices.
02
Comfortable & Convenient